Norwich driving instructor, driving lessons norwich, norwich driving school, driving tution in Norwich,
leonchapman-drivinginstructor.co.uk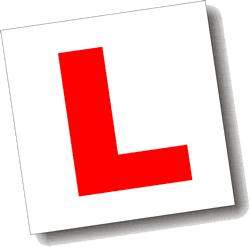 What I Can Offer....
There is much more to obtaining your driving license than just getting behind the wheel. As a fully qualified DSA approved driving instructor I can offer all the help and resources you will need to learn and develop your skills with ease and enjoyment in preparation to pass your test! Driving lessons with me will be at the following rates.

1 hour - £24 

1.5 hours -£34

2 hours - £45

A block booking of 10 hours will be charged at £22 per hour.
I aim to be as flexible as possible for you regarding hours, I like to give you the opportunity to fit your driving lessons into your daily routines.  I will pick you up from many locations in and around Norwich and it is not compulsory that it be a home address. I am able to pick up from work, college ect.
I can provide lessons at a slower pace, with a relaxed atmosphere for drivers who are nervous about being behind the wheel, and always teach you at a rate that you're comfortable with. If you are a nervous student, don't panic about driving in the city, there are many quiet locations around Norwich that are excellent for lessons.
For my students who are facing the to prepare you and help you be at your best come the day of your test, being ready and confident is the key to passing.approach of their practical test I carry out mock driving tests in lesson time Norwich Driving Lessons
Areas Covered
Norwich driving instructor offering driving lessons in Norwich.